Title: Surviving Christmas
Year of Release: 2004
Available On: HBO Go, December 2018
Rating: 2.5 out of 5 Jingle Bells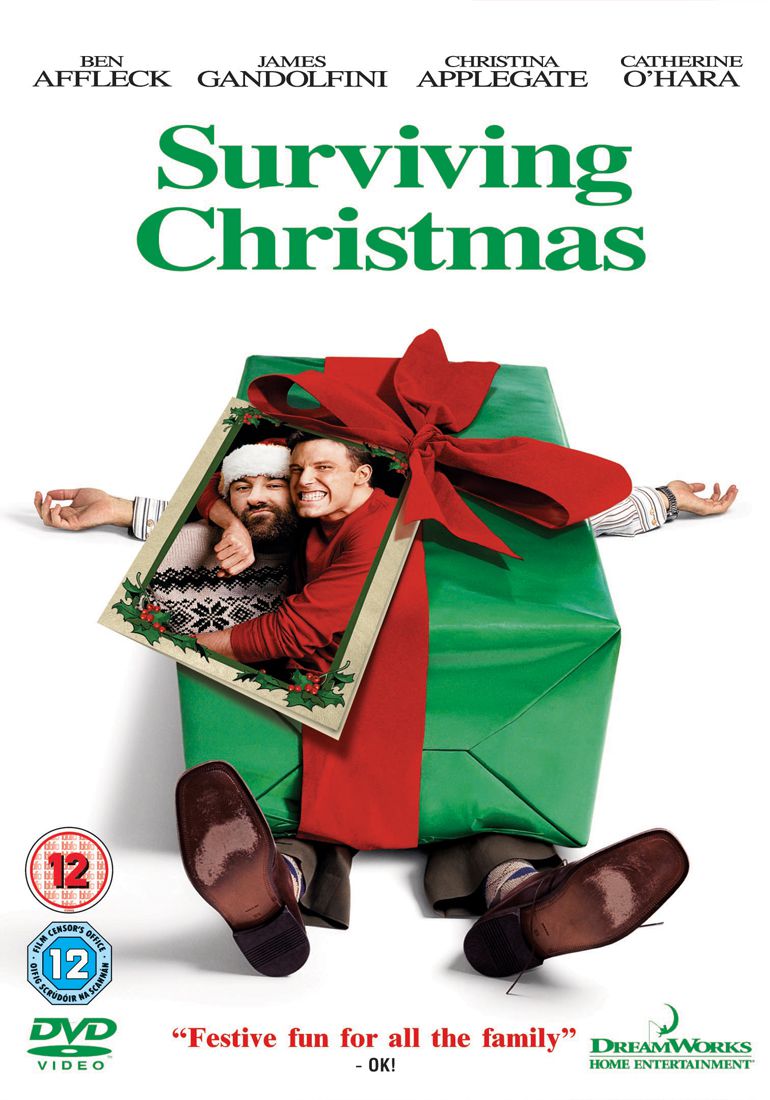 This movie opens with a suicide scene, so uh, that's pretty rough. Also, why does everyone travel to Fiji in the mid-aughts? Dialogue here is… not great. At one point Affleck says, "Whattie up?" over his red landline as he goes through his address book trying to find someone, anyone, who will allow him to attend their Christmas dinner. I bet even the real Affleck has more friends than Drew Latham does, though it's a mystery why anyone would choose to spend time with either. That's right, I hate Ben Affleck and he's the star of this movie so get ready for me to hate-watch and hate-review. I think you're supposed to feel bad for Latham, but as he stalks his ex-girlfriend's therapist at the airport to "figure out what went wrong," it's really difficult to muster any kind of sympathy for him whatsoever.
Drew wants a nice family Christmas, so we're gonna be his family. — Christine
Drew commences making the family's life absolute hell and the family reacts in its own special way. Imagine this as Married With Children – at Christmas. And luckily, Christina Applegate is here to really encourage the facade.
Mmm. My real mom puts marshmallows in the hot chocolate. [Mom puts in marshmallows.] Oh, my real mom used mini marshmallows. [Mom chops marshmallows with giant knife.] — Drew
God, Drew is insufferable. He thinks his money can buy anything he wants. He thinks he can come in and rearrange this family however he wants. He's so goddamn entitled to it, too, with zero understanding that he's being a huge asshole! Applegate, as Alicia, is the only one who bothers to say what everyone is thinking. It will shock no one that "the film was a critical and commercial failure, grossing $15.1 million worldwide from a $45 million budget, making it a box office bomb." Thanks, Wikipedia. Even as bad as this movie is, it's still better production and acting wise than many of the movies I've reviewed here. Even with my intense dislike of Affleck, it's somewhere in the middle.