Title: Christmas with a View
Year of Release: 2018
Available On: Netflix on 10/19
Rating: 3 out of 5 Jingle Bells
Not sure how I missed this one last season, but I sure wasn't sad to see it pop up on Netflix. Now that I'm watching it seems a little familiar? The movie opens with Shane (Scott Cavalheiro) winning a Chopped-esque TV show. Meanwhile, Clara (Kaitlyn Leeb) is working her tush off to manage a restaurant during the busy holiday season.
Why does this seem so familiar? Did I actually watch this movie and not review it?!
Ok, ok, on with it: Imagine everyone's surprise when Shane shows up as the new celebrity chef at Clara's restaurant at a sky lodge? Clara feels a twinge – her interest is piqued, shall we say – but she's not super impressed by Shane's apparent enjoyment and encouragement of the squealing attention given to him as a result of his newfound celebrity. And Shane is intrigued by Clara, but notices that their mutual boss, Hugh Peters (Mark Ghanimé), is paying her a lot of individual attention.
Shane has secrets though. There's a mysterious photo of a man and a woman he carries around. His past is unclear. "I'm kinda interested in some of the older, more family-run resorts in the area," he says. Shane's nice though. People like him and he seems to forge meaningful connections quickly in this little mountain town. And Clara's no slouch either. Along with running the FOH quite handily, she is apparently also quite the cook as well as a former restaurant-owner. Shane is appropriately impressed with the meal she prepared for them one evening after a hard shift.
Clara: That turned out to be a little girl's dream that got too big.
Shane: But at least you did it. Right? Most people just sit around dreaming. Imagine how proud that little girl would've been if she saw what you did. Pretty proud.
You know, they do have some cute witty repartee between them. There's more chemistry than in most of these movies. Or perhaps they're better actors, but I'm gonna guess that's not right and they just actually have good chemistry between them. Clara gets MAD after she and Shane kiss, but he misinterprets something she says about 'celebrity.' Shane is very bad at making amends. Nonetheless, sets and sound are all spot-on. Vivica A. Fox plays a role that is appropriate for her age (but she's still radiant and looks incredible), which makes me happy. Wow, Shane's shirt is tight.
If you ever liked that one Backstreet Boy, you might find yourself into Shane.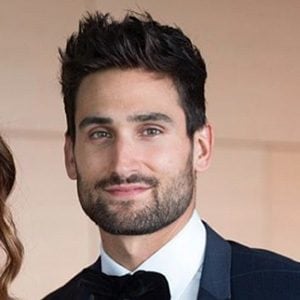 **  A L E R T  A L E R T  —  H I D D E N  J E W E L R Y  C O M M E R C I A L  **