Title: The Christmas Cottage
Year of Release: 2017
Available On: Hallmark Channel – Christmas In July
Rating: 3 out of 5 Jingle Bells
Lordy lord lord. This one is difficult to watch right off the bat. Lacey (Merritt Patterson) is a workaholic designer with an annoying boyfriend, Roger (Victor Zinck Jr.). Lacey's bestie is getting married and she's the maid of honor. It's obvious that she and bestie are very different people: Ava (Brittney Wilson) believes fully in the magic of Christmas and is following the family tradition of getting married on Christmas Eve, as well as staying in the eponymous Christmas Cottage for their honeymoon. Lacey thinks all of this is bunk, but she has agreed to decorate the cottage nonetheless.
She ends up regrettably having to partner with her ex, Ava's brother, Ean (Steve Lund) on the decorations. Despite their history, they still get along quite well. And they have to work together to get the project finished.
Lacey: You say boring, I say sophisticated.
Ean: Lacey, these ornaments mean a lot to my family — that's why we keep them up here.
Lacey has work to do, but unfortunately a road closure and snow storm means that she and Ean are trapped at the cottage. They get stuck, but they have a nice rapport and they clearly enjoy one another. Or that's what they're trying to convey, anyway.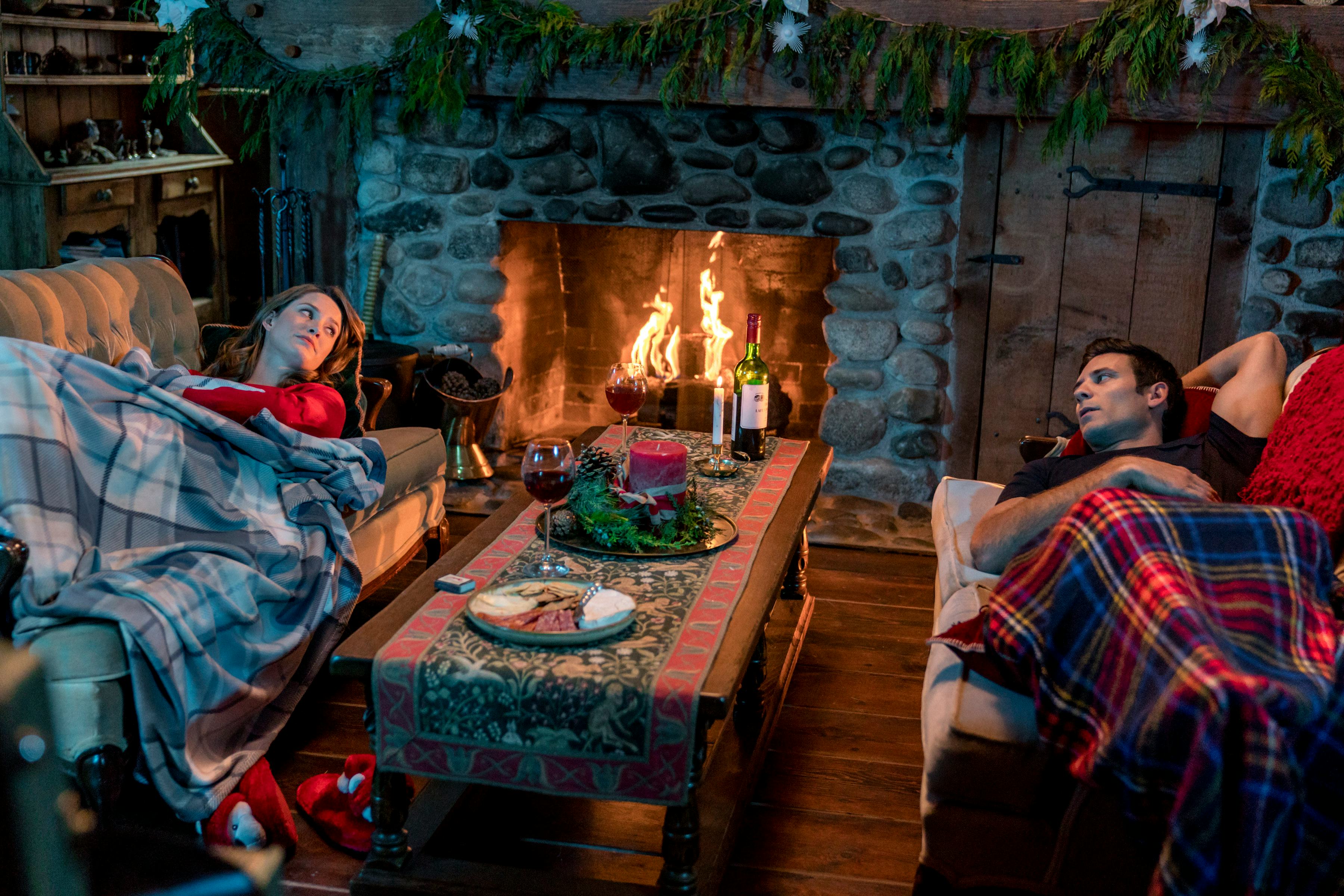 Lacey: I've never done this before.
Ean: That's why they call it an adventure.
What??? No, you're just making a wreath.
Terrible dialogue. Medium sets and production. Nothing that takes you out of it. The acting is pretty stiff by all the male actors. I did enjoy the interactions between Lacey, Ally, and Ally's mom, but it wasn't really the point of the movie. None of these movies passes the Bechdel test, but this one especially does not. Every female character's entire world revolves around her relationships with very boring male characters. I guess Ean can at least cook? No a person of color in sight. I dunno, it's fine. It has some ok moments. Boring boring boring.