Title: With Love, Christmas
Year of Release: 2017
Available On: Hallmark Channel – Christmas In July
Rating: 3 out of 5 Jingle Bells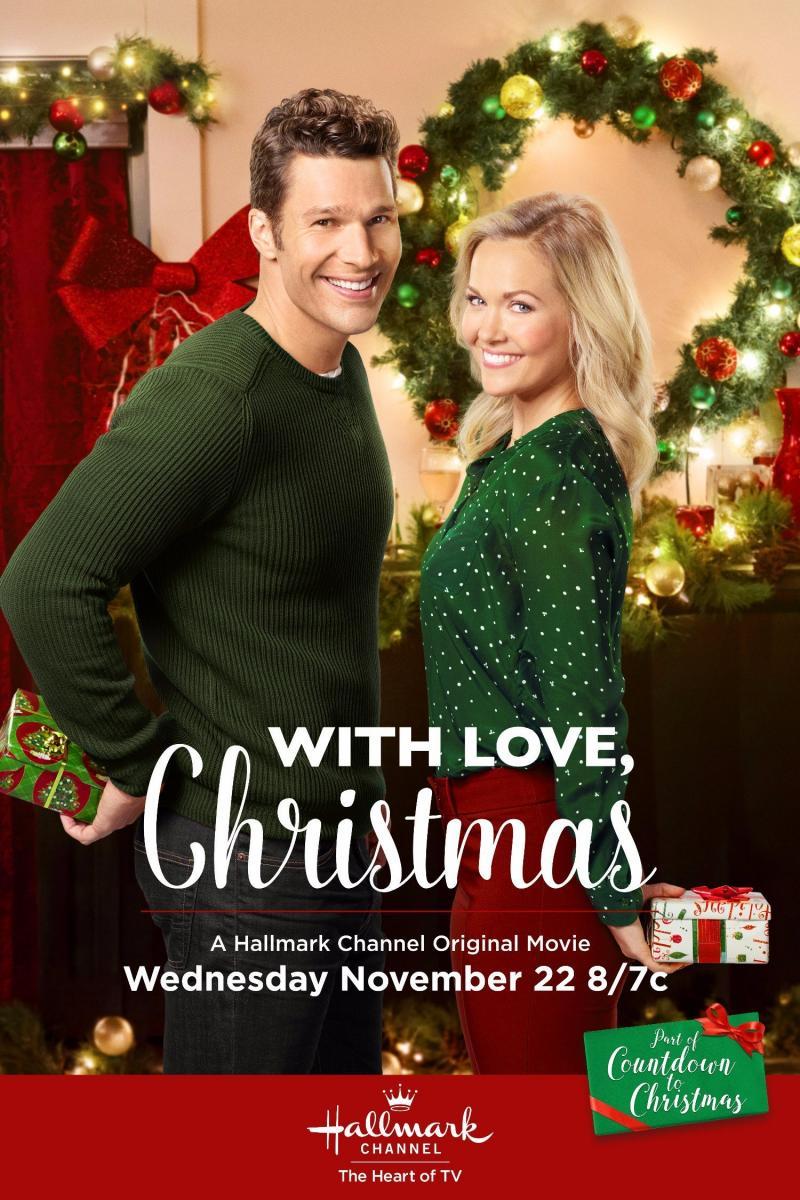 Melanie (Emilie Ullerup) is a "pushover" who has trouble asking for what she needs and saying no. She works in a cutthroat industry, advertising, and she's been held back in certain ways as a result of her kindness. I strongly dislike this characterization of women — I also don't love the characterization of Donovan (Aaron O'Connell) as hyper-logical and closed off. I'm not saying neither of those things never happen in humans… but they're buying into the trope.
Tracey: I never took Ebenezer Scrooge for the pen pal type.
Melanie: I know, right? I'm discovering so many things about him that I didn't know. He has a sense of humor!
Tracey: I'm going to need video evidence for that.
Shortly after learning they are one another's Secret Santas, they are assigned to work on an ad campaign together. They do not see eye to eye, as was clearly set up in paragraph one. Donovan is King Bah Humbug and Melanie is a warm, kind sweetheart with a close-knit family. For some reason, Melanie thinks she has to re-introduce Donovan to the joys of Christmas. Theoretically, it's because they have this campaign to work on together and she's trying to show him the "flavor" that they're going for in the ad. But at some point, they're just hanging out … to hang out. Can you guess what happens next? Could it be that they fall in love?!
More importantly, can men stop using women as their free therapists? We're literally not here to solve all your problems. You can get a therapist simultaneous to your relationship, or better yet, spend some time alone while you unpack that suitcase of unexamined trauma.
CHRISTMAS CLICHÉS:
Opens w/ City Scene
PR/Event Planner/Decorator
Contest as Plot Device
Mistaken Identities
Tree Buy & Trim
Ice Skating Scene
Weather Underprepared
Deceased Parent
Sleigh Ride
Ends w/ Kiss or Ring
— Very Merry Movies