Title: Angels In the Snow
Year of Release: 2015
Available On: Netflix, October 2017
Rating: 3.5 out of 5 Jingle Bells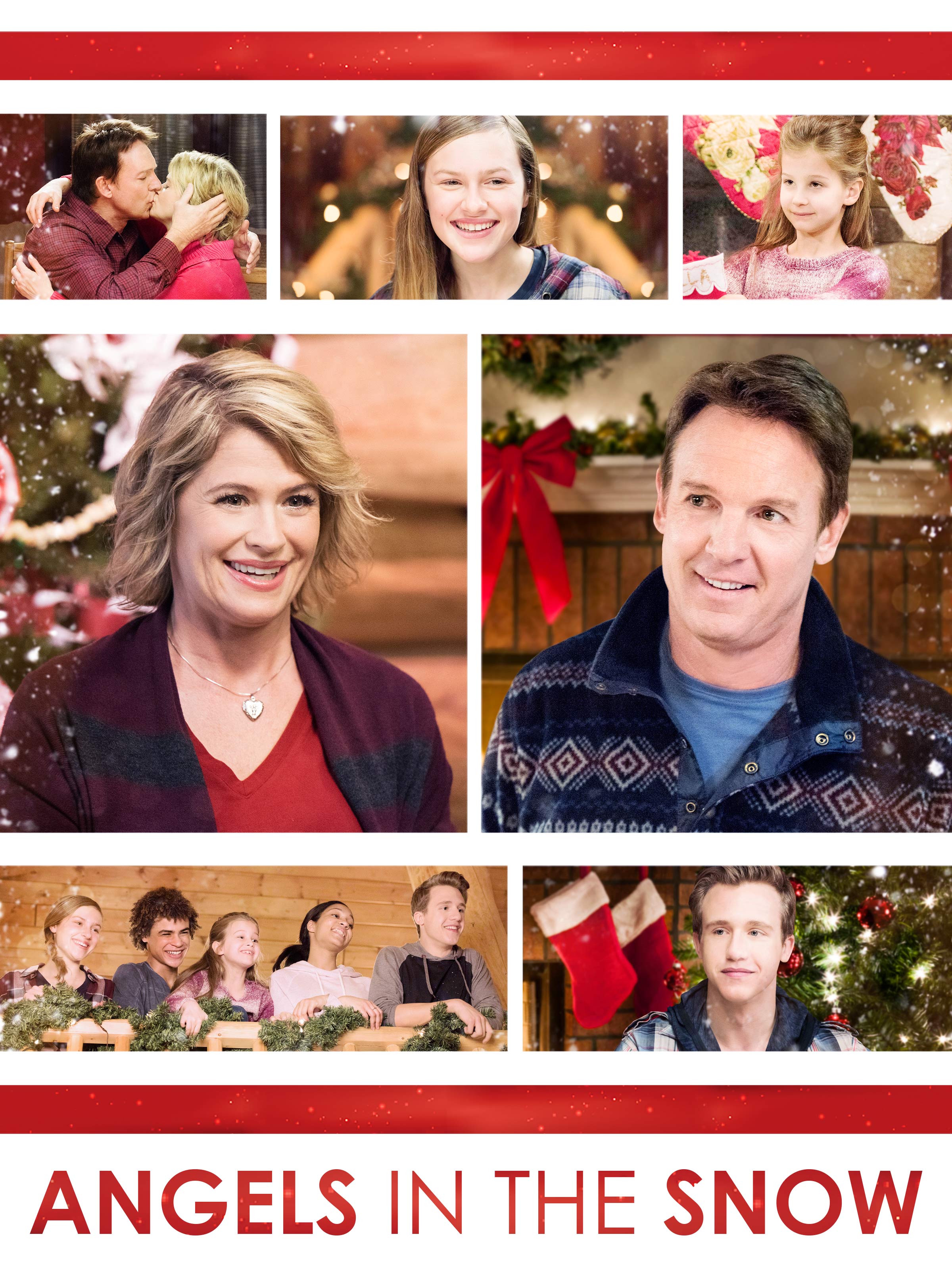 Kristy Swanson's Playboy spread used to hang on the wall of my college dormitory (NSFW link here). I feel like we should start there with this review, since Kristy plays the mom in this family holiday movie.
Judith: It's so… grand. I mean, you said, 'a cabin in the woods.'
My thoughts precisely, Judith! This isn't a log cabin that workaholic husband Charles designed and (had) built, but a log mansion. Someone is over-compensating for something… But what? There is palpable tension between mom and dad; he's reaching out to her in some ways, but pushing her away from him in others. Realistically, the three children are immersed entirely in their electronic devices. It looks like it's gonna be a rough Christmas until another family, the Tuckers, show up on their doorstep after their car ran off the road in the snow. Before you know it, all five kids are working merrily to make Christmas ornaments for their previously naked tree, smiling, laughing, and I may even smell a teen romance or two?
There are plot holes. For instance, when the Montgomery kids decide to share their gifts with the stranded family, it's as if the Tuckers will never get home. Pretty sure the roads will be clear in 2-3 days max and then they can have their own dang gifts. I mean, share one so everyone has something to open, but c'mon. Why is everyone opening gifts standing up?! These Tucker kids are something else, too: warm, beautiful, talented. Sheesh. How's a Montgomery supposed to stand up to that? And the siblings are genuinely NICE to one another. Who are these freakazoids?
But there's something else lurking beneath the surface… A secret. Can the Tucker family bring together this family which is falling apart at the seams?
Production: good. The mega storm scenes made me roll my eyes a bit. Costumes: good. Music: good. Dialogue: medium, maybe a 6/10. Acting: also mediocre, with Charles Montgomery (Chris Potter, the standoffish dad) being among the worst, including the child actors.